Default Title
Sleep Bundle
Pay in 4 installments of

$23

with
Includes: 1 Sleep Mask, 1x Deep Sleep Pillow Mist
Sleep Deep...
Go to bed ready for a quality and undisturbed sleep; relaxed and calm.
Help with melatonin production
Relieves muscle tension and stiffness
Creates a sense of relaxation
Self-care while you sleep
Sleep is one of the main pillars of living a healthy & balanced life, yet it's rare that we get the recommended 8 hours of sleep we need every night. Having a restless sleep can greatly impact our overall health and can cause us to be less productive throughout the day. Our Deep Sleep Pillow Mist promotes a deeper and more rejuvenating sleep by supporting your bodies natural melatonin production and thanks to its 100% black out design, our Sleep Mask allows your body to quickly fall into a deeper state of sleep without any distractions from the outside world. Don't go another restless night, wake up feel rejuvenated and refreshed!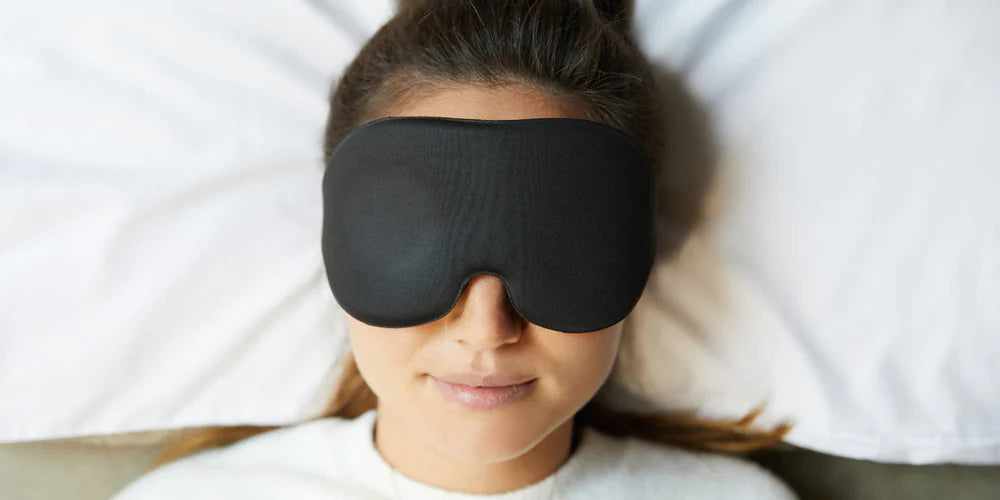 Monique B.

Verified Buyer

While I can't complain about

While I can't complain about the product quality it's great….. is it $90 for a basic eye mask and essential oils great?? Definitely not

Stefania C.

The best sleeping mask ever

This is the most comfortable sleep mask I have ever worn. It helps me fall asleep quickly and blocks out every inch of light. Highly recommend!

Maddy B.

Amazing

I purchased this bundle because I was going on a 16 hour flight and the sleep mask was my saviour! The padding is so incredibly comfortable, and I can open my eyes easily while wearing it, so it's great for simulating night darkness to sleep on planes. It also fit while wearing an N95 mask plus over-ear headphones.

The sleep mist is also a beautiful calming scent that I like to spritz over my bed before sleep.
Reviews Loaded
Reviews Added


Liquid error (sections/upsells line 5): Could not find asset snippets/upsell-header.liquid