Ragnhild Jevne
An artist from Berlin
About Regnhild
Ragnhild Jevne - who goes by Raggie amongst friends - is a Norwegian native, currently immersed in the Berlin art scene. As is with many an artist before her, the yellow brick road appeared as she walked it, the path illuminated by her resilient sense of creativity and endless curiosity. From runway to Industrial
Design, from Graphics Design to large canvas art works, Ragnhild is a perfect example of the power of the journey, as every piece of the puzzle lead her to her purpose now -communicating sustainability and our disregard of production and waste, through powerful, popping art.
Enjoy our "quick ten" with this Rebel and Upriser
1/ Describe yourself in 3 words - I am most passionate about my work. It is constantly is in the back of my mind, and with me throughout any day.
2/ What are you most passionate about? - I am most passionate about my work. It is constantly is in the back of my mind, and with me throughout any day.
3/ What's one talent you have that no one knows about? I play TenorSaxophone
4/ What would you be doing now if you weren't in your current career?
I would want to be a criminal detective specialising in homicide. 
5/ How did you find the path you are on? It's been a long path. It started with studying industrial design, then I did a continuing education in Graphic design, and it was a personal project for my graphic design portfolio where I utilised paint that got me into art. I got an exhibition with that series of work and since then I have been smitten, or a
better word is obsessed. This is my journey now where I find purpose.
6/ What is your favourite pair of Baxter Blue's? It must be the Chloe. I have them in sunnies as well as blue light glasses.
7/ Did you like school? Was that a good time for you? Yes and no. I have dyslexia and as a child I had a very hard time in school. Even if I
studied hard I seemed to be failing. Luckily though my teachers and school system where I come from (Norway) is very good and dyslexia is known of and recognised, so I got help and by when I graduated at 15 I got almost top grades and could enter a high school of my choice. From then on I loved school. Especially getting older and studying something of once own choice and I could get deep in the creative field.
8/ How do you take your coffee One cup of good strong coffee with oat milk.
9/ Cats or Dogs? Dogs over and over and over.
10/ If you could pass on one line of advice to anyone reading, what would it be? Never give up, you can do anything you want. Dare to follow your dream and nobody else's.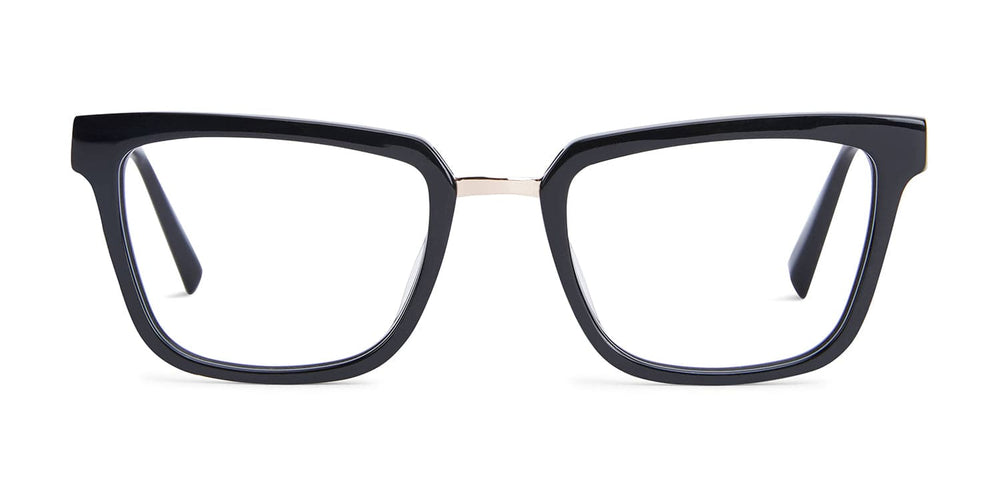 Ragnhild's favourite pair of Baxter's
Chloe - Midnight Black


Liquid error (sections/upsells line 5): Could not find asset snippets/upsell-header.liquid